FRIEND OR FOOD
---
Andrew Davis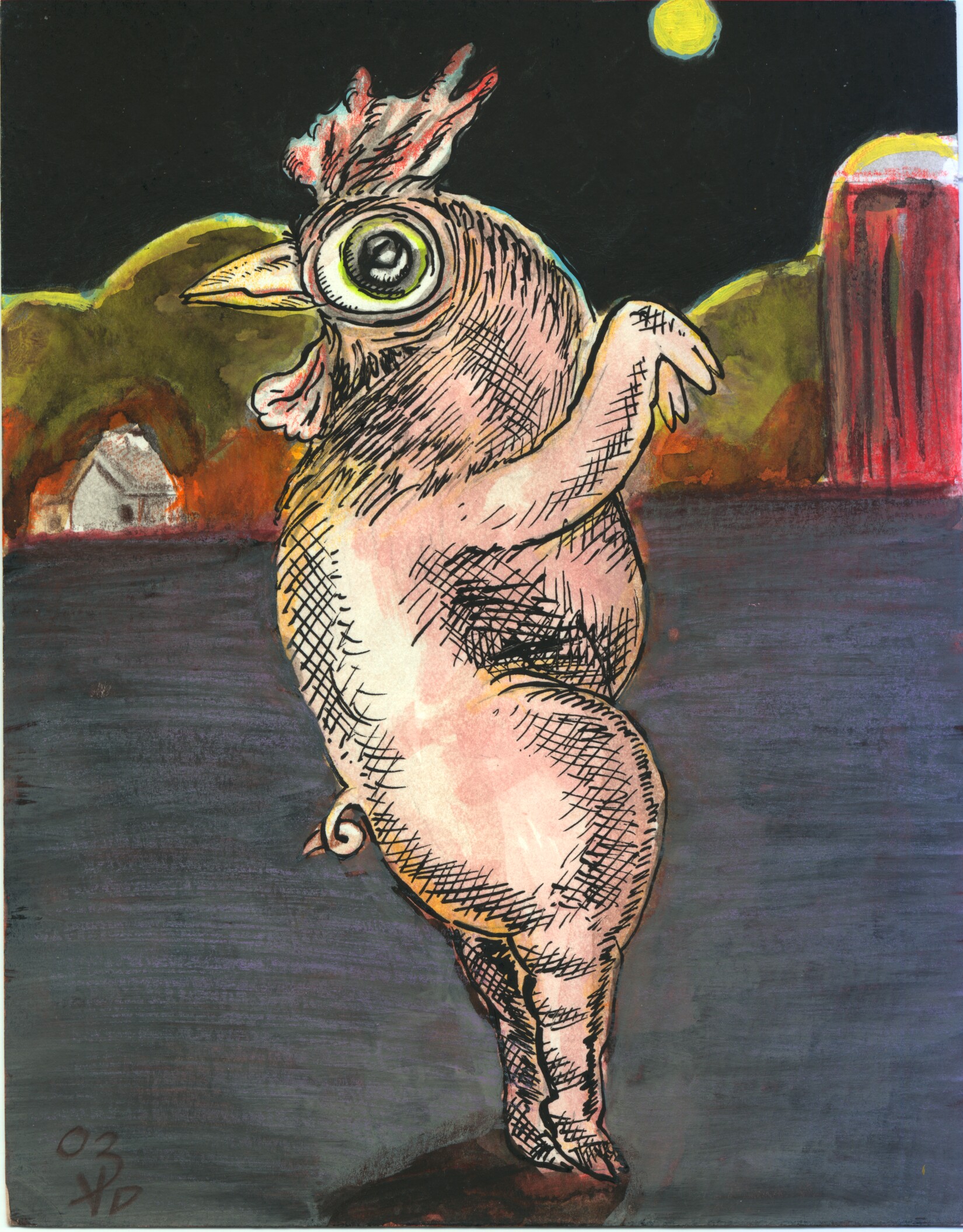 Negotiations have been set. We're even installing TVs in the staughterhouses so they'll have something to do while they're waiting to die. If they can't fly they can rise up and walk. We have stopped putting fluoride in their water because it isn't approved by the FDA. Dentists have gathered in protest outside the slaughterhouse. Some have broken in and been shot down in the midst of administering fluoride supplements. Residents inquiring with authorities are given quizzical looks and their names added to complicated lists of possible sympathizers.

PAST ANTIPURPOSE:
MONKEYSUIT
PROPHECIES FROM THE MAGIC NUT
HOMELEE THE HOMELESS DWARF
A MESSAGE FROM THE HEAVENLY PIG
BABY CULT
BABY JANE BOZO
SNAKEFLOWERS
HEAVENLY PIG
PILLAR OF PURPOSE
SPILT MILK SUNDAYS
STATEMENT OF ANTIPURPOSE
Andrew Davis is an ordained minister of the Church of Motivation Without Direction and a firm believer that if all else fails, at least he had very little, if not nothing, to do with it.
070805