HOMELEE THE HOMELESS DWARF
---
Andrew Davis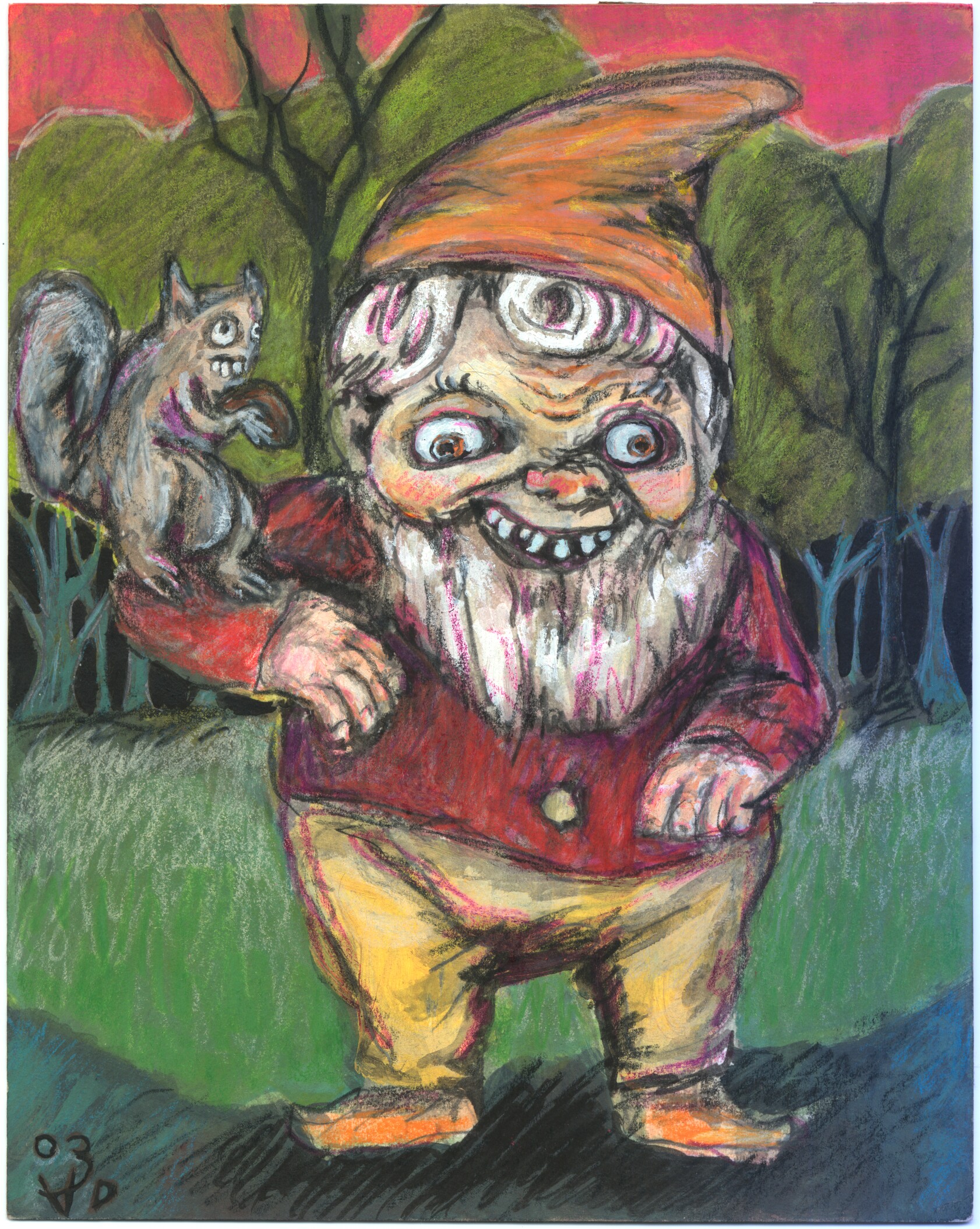 In a world full of wants, all he wants is for you to look at his squirrel. It is strange, clairvoyant. It can tell your future by gazing into its magic nut. All he wants for this fantastic act is 65 cents. Some ask for a lot from the few, but he asks for a little from the many.
PAST ANTIPURPOSE:
A MESSAGE FROM THE HEAVENLY PIG
BABY CULT
BABY JANE BOZO
SNAKEFLOWERS
HEAVENLY PIG
PILLAR OF PURPOSE
SPILT MILK SUNDAYS
STATEMENT OF ANTIPURPOSE
Andrew Davis is an ordained minister of the Church of Motivation Without Direction and a firm believer that if all else fails, at least he had very little, if not nothing, to do with it.
050505