PROPHECIES FROM THE MAGIC NUT
---
Andrew Davis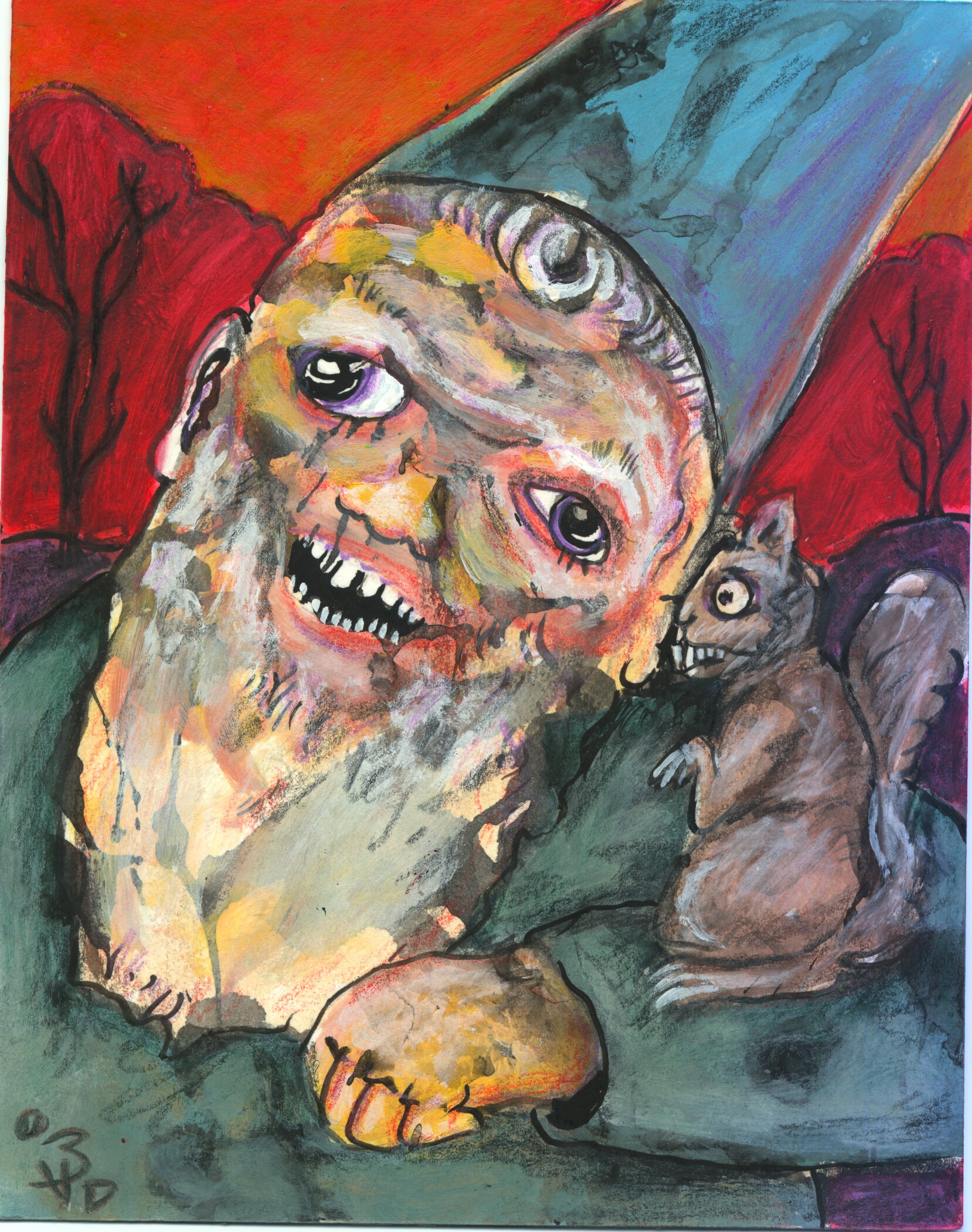 You will be trapped between the promise of sex and the promise of death. You are afraid of old women, babies, clowns, and food. You are free from all earthly desires, deathless. Advertisers will try to sell you automobiles with women tied to them like deer. You will be hunted down by men with dogs in a new sporting event -- inflatable dolls will serve as decoys. You will make an appearance on the all Breast Augmentation Channel. Guerrilla plastic surgeons are plotting to redesign your face.
PAST ANTIPURPOSE:
HOMELEE THE HOMELESS DWARF
A MESSAGE FROM THE HEAVENLY PIG
BABY CULT
BABY JANE BOZO
SNAKEFLOWERS
HEAVENLY PIG
PILLAR OF PURPOSE
SPILT MILK SUNDAYS
STATEMENT OF ANTIPURPOSE
Andrew Davis is an ordained minister of the Church of Motivation Without Direction and a firm believer that if all else fails, at least he had very little, if not nothing, to do with it.
050505