Home | Archive | Itineraries | Events | FAQ | Columns/Links
Advertise | Newsletter | About/Subscribe | Submissions | Art Walk | Books | THE2NDHAND Writers Fund



**PRINT: FRIENDS FROM CINCINNATI: Installment 24 features this part coming-of-age short by Chicago's Patrick Somerville, author of the Trouble collection of shorts out in 2006. | PAST BROADSHEETS |
Back to Archive Index
MOUNT ST. HELENS
---
Liisa Ladouceur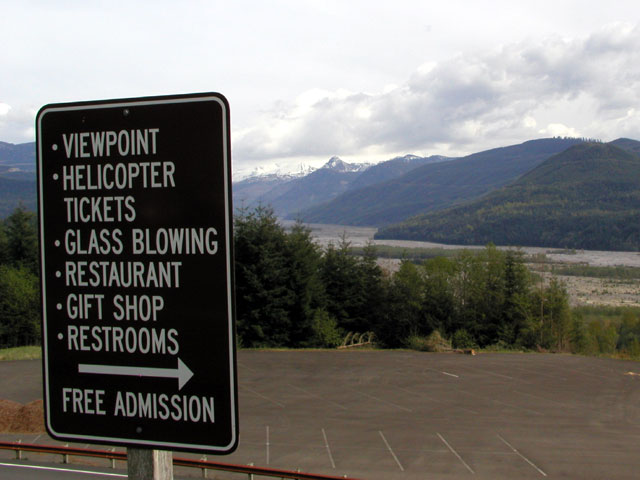 Silver, a buried lake
Ash blowing in the valley
Next to a famous volcano
Destroyed
Ice showers litter a white grove.
Mountain spirit left
Taking fish, and fir
Planted glass, gifts
To hook visitors.
Mount a tree for free observatory.
Entering, you hope ultimate viewpoint is closest.
Departing, you hope explosion report is not right.
Every eruption bluffs.
Who will the next blast hurt?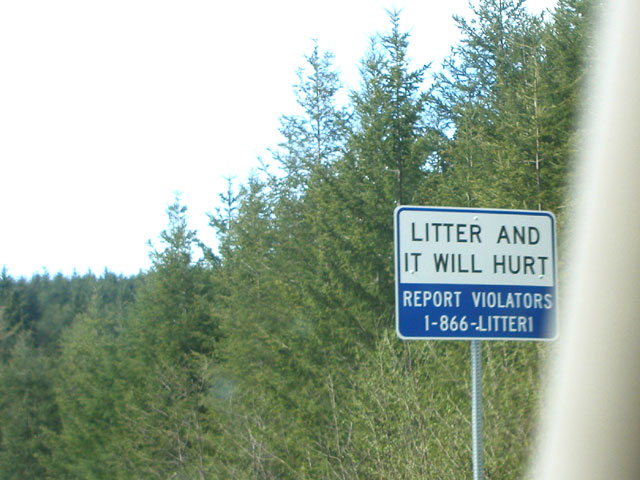 Liisa Ladouceur of Toronto writes sign poems composed entirely of words photographed in public spaces. "Mount St. Helens" was created April 22, 2005, on a detour between Vancouver and Portland on the Perpetual Motion Roadshow tour. No ash-filled pencils were harmed. See www.spiderrecords.com/liisa


053105