HOME | BROADSHEETS | ARCHIVE | ITINERARIES | MIXTAPE | EVENTS | FAQ | RSS | LINKS
Advertise | Newsletter | About/Subscribe | Submissions | Art Walk | Books | THE2NDHAND Writers Fund
Tuesday, Mar. 1, 8 p.m.
@ Hungry Brain, 2319 W. Belmont, Chicago
SO YOU THINK YOU HAVE NERVES OF STEEL?
FEATURING:
Lobotomy beats dropped by "poet laureate of your face" Nick Demske
Mairead Casew/ a graphic novel slideshow
& A special public service announcement from Mason Johnson, who explain why he has nerves of steel -- and we don't

*House band: Good Evening (http://goodeveningmusic.com)
*Hosted by Monsieur Harold Ray (the janitorial-services-type, still-West Virginian v. of T2H coeditor Jacob Knabb) and T2H regular Kate Duva
and more...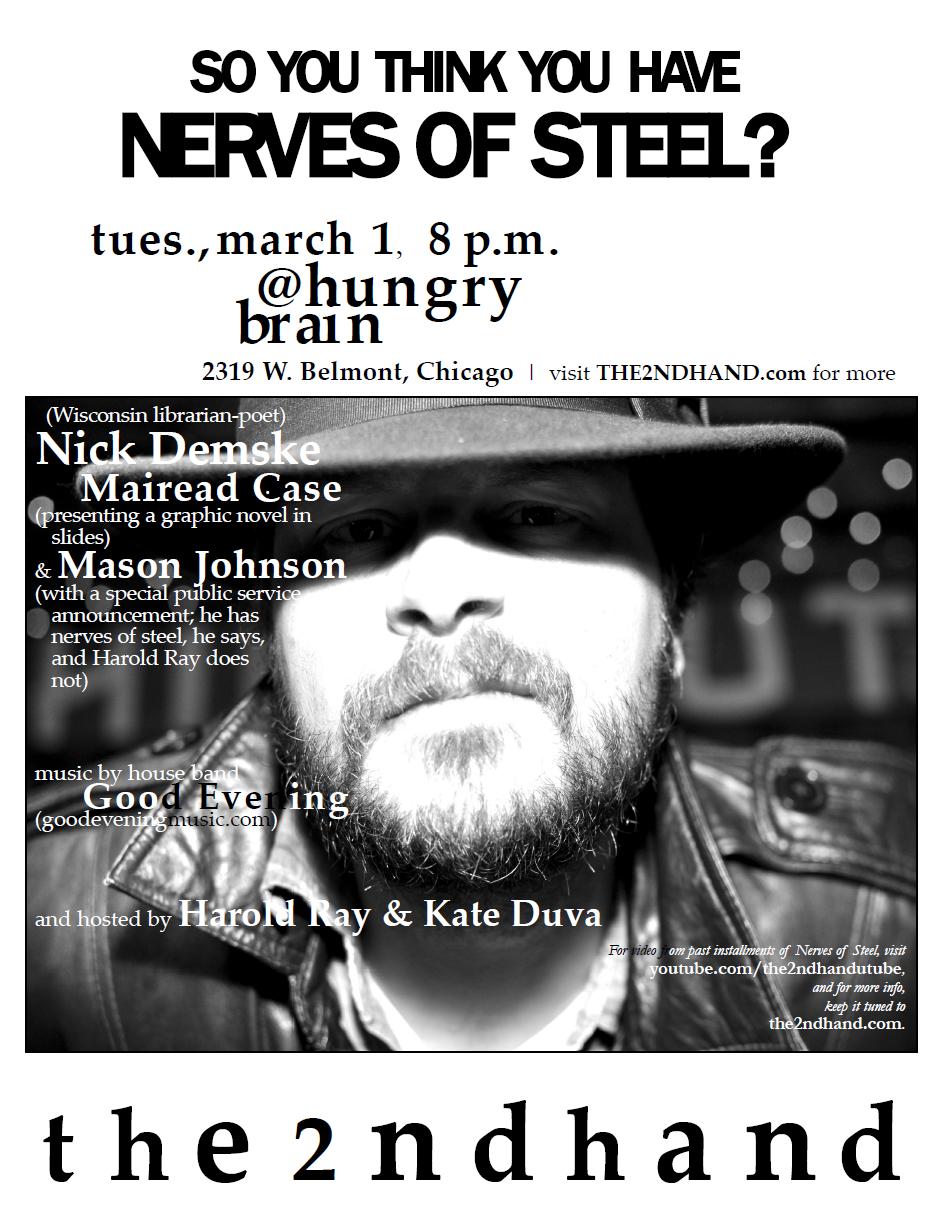 ***
VIDEO FROM THE MAY INSTALLMENT OF 'NERVES OF STEEL':

VIDEO FROM THE JUNE INSTALLMENT OF BRICK. Enjoy.



---
Click here for our FACEBOOK group, through which we send out news and events updates.
Or follow editor Todd Dills on Twitter here.
Louisville-based editor C.T. Ballentine is on Facebook here