HOME | BROADSHEETS | ARCHIVE | ITINERARIES | MIXTAPE | EVENTS | FAQ | RSS | LINKS
Advertise | Newsletter | About/Subscribe | Books
Michael Zapata's "White Twilight" marks the first in a series of broadsheets leading into celebration of THE2NDHAND's 10th year. It's the first work of new fiction in a book commemorating the anniversary we're asking readers to help fund via a Kickstarter.com campaign to raise $2,000+ to cover costs. Gifts for donors are multi-tiered according to donation level, starting at $14, the cover price of the book itself, and running higher. Contribute to the project and reserve your copy now, or click on the book cover thumbnail below.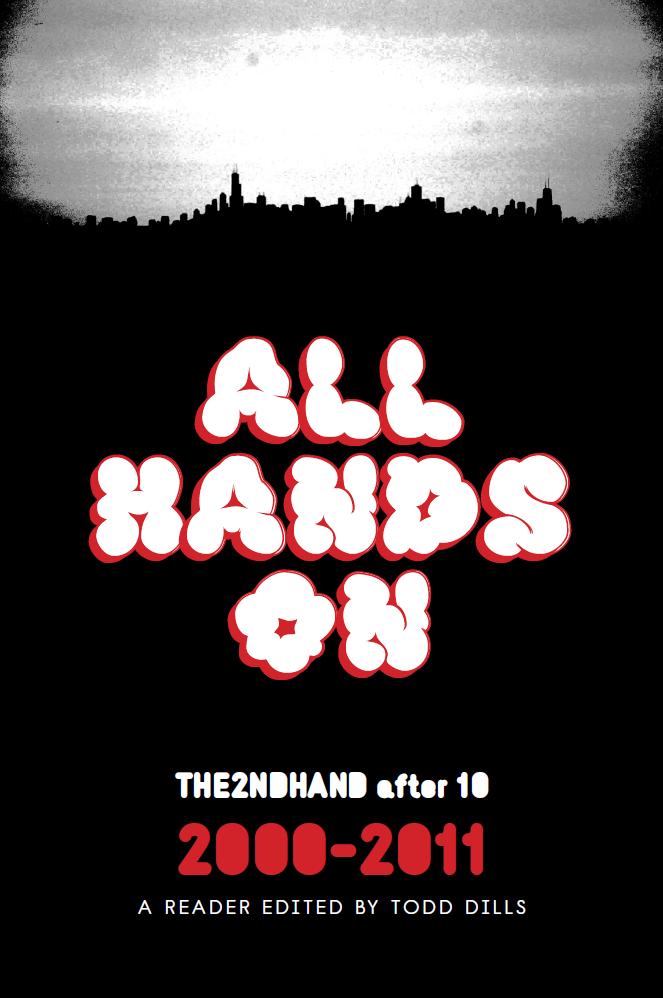 .
"White Twilight" gets things going with full throat, a blast of a piece in a tale of the mammoth riots that went down on the border between Chicago's Humboldt and Wicker Park neighborhoods the day the first census to declare white folks a minority was uploaded. Zapata is a Chicago-based writer and educator (also one of the founding editors for a Chi-town favorite in Make magazine); he has produced and written for Second City's Donny's Skybox, the Viaduct, The Trap Door Theater, and the Apollo Theater Chicago. He'll appear in our Nerves of Steel event (every first Tuesday of the month at Hungry Brain on Belmont in Chicago) on December 7.
To read this issue in pdf click on the thumbnail of the front side below. Options for ordering the print broadsheet are below as well (orders typically include a couple back issues, though if there's one you're particularly interested in, please feel free to specify), and otherwise, look for it on the street in Nashville, Chicago, Birmingham, Tuscaloosa, New York, Los Angeles, New Orleans, Atlanta, Philadelphia, Amherst...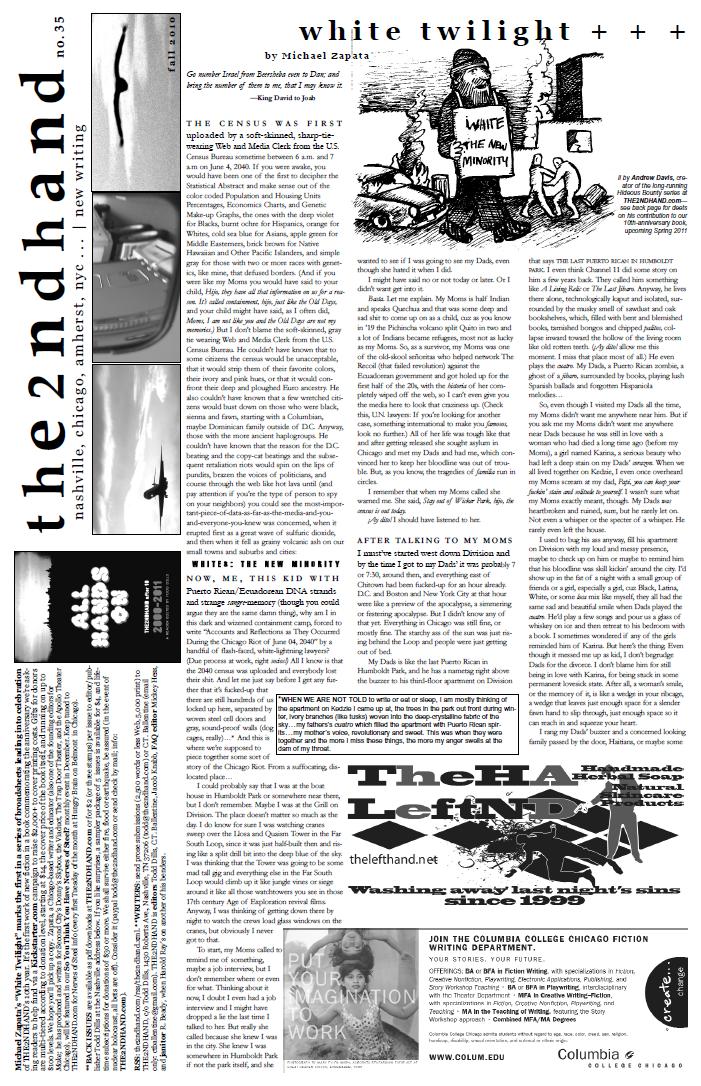 To order by mail, please send $2 to:
THE2NDHAND
1430 Roberts Ave.
Nashville, TN 37206
c/o Todd Dills
Or by donation using any major credit card via PayPal (allow a couple weeks for delivery):
A lifetime subscription for readers in the U.S. can be had for a donation of $30 or more, three years (or 12 issues) for $20. Checks can be made payable to Todd Dills/THE2NDHAND and mailed to:
THE2NDHAND
1430 Roberts Ave.
Nashville, TN 37206
c/o Todd Dills
or send a payment through Paypal here:
111810