MONKEYSUIT
---
Andrew Davis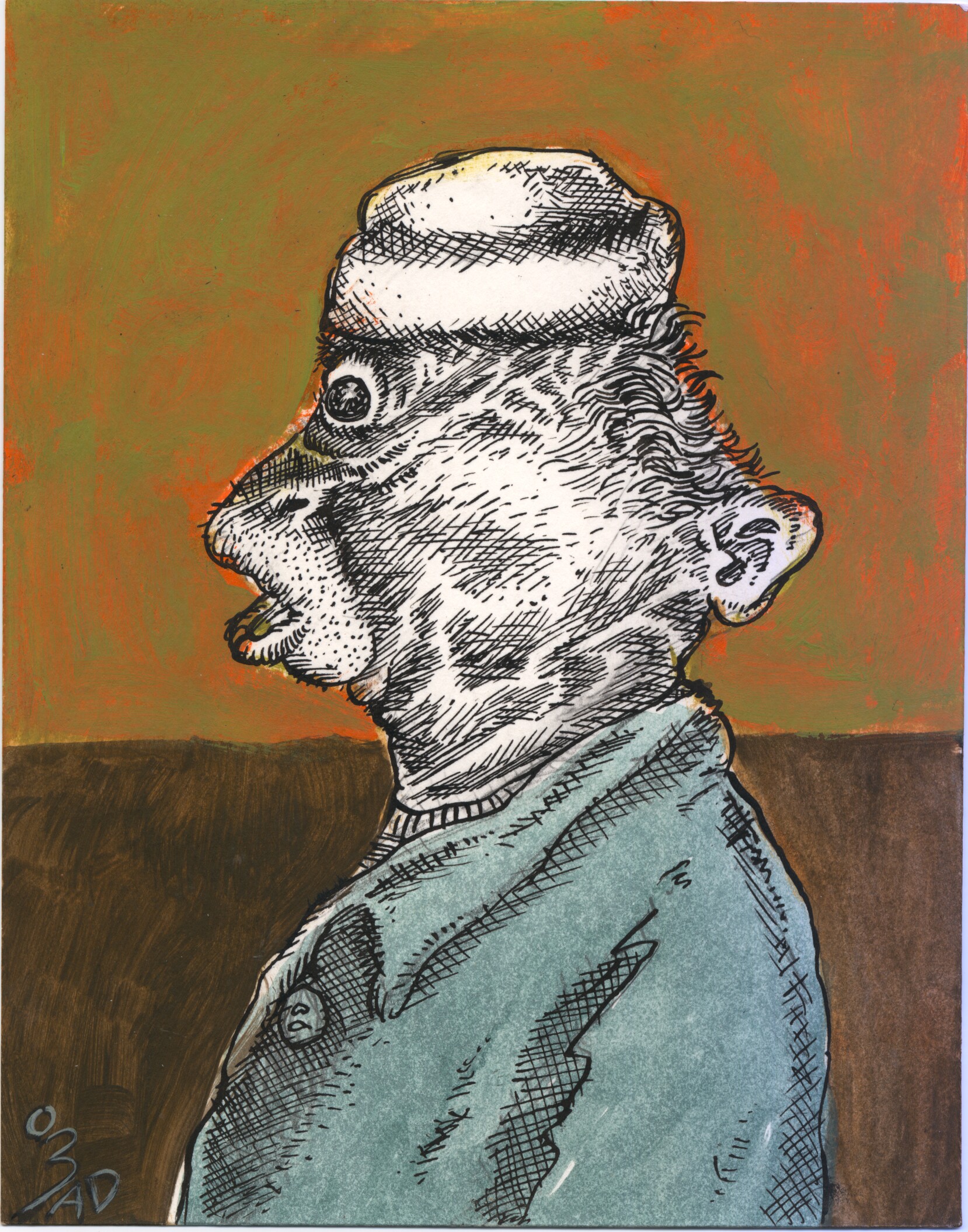 God bless glass cages. Man in monkeysuit, or monkey posed as man. Hopefully the suit will be worn for a period of time and then one day soon we'll see it crumpled on the side of the road, threatening to stand up and bark rhetoric, only to be stirred by the wind from passing cars.

PAST ANTIPURPOSE:
PROPHECIES FROM THE MAGIC NUT
HOMELEE THE HOMELESS DWARF
A MESSAGE FROM THE HEAVENLY PIG
BABY CULT
BABY JANE BOZO
SNAKEFLOWERS
HEAVENLY PIG
PILLAR OF PURPOSE
SPILT MILK SUNDAYS
STATEMENT OF ANTIPURPOSE
Andrew Davis is an ordained minister of the Church of Motivation Without Direction and a firm believer that if all else fails, at least he had very little, if not nothing, to do with it.
062405