HOME | BROADSHEETS | ARCHIVE | AUDIO | ITINERARIES | EVENTS | FAQ | RSS | LINKS
Advertise | Newsletter | About/Subscribe | Submissions | Art Walk | Books | THE2NDHAND Writers Fund

This all-viz edition, THE2NDHAND installment 26, was conceived oh-so many years ago on a lazy Wednesday night at the Skylark bar in Pilsen, Chicago, early in Robert Funderburk's tenure at the helm of our art and layout side, say late 2005. The final product is here, and Funderburk describes the conception of both his front-side illustrations (paired with comics panels by longtime Antipurpose Driven Life revelator Andrew Davis and Birmingham printmaker Charles Buchanan) and back-side mazes as based on the "psalm of sorts" that is #18 in Carl Sandburg's triumphant The People, Yes! Yes. Quite dandy. We'll be back to lit next time, so enjoy this while you can. And spread word far and wide.
Options for ordering are below, but look for it on the streets in the next few. Click this thumbnail of the front side for the pdf.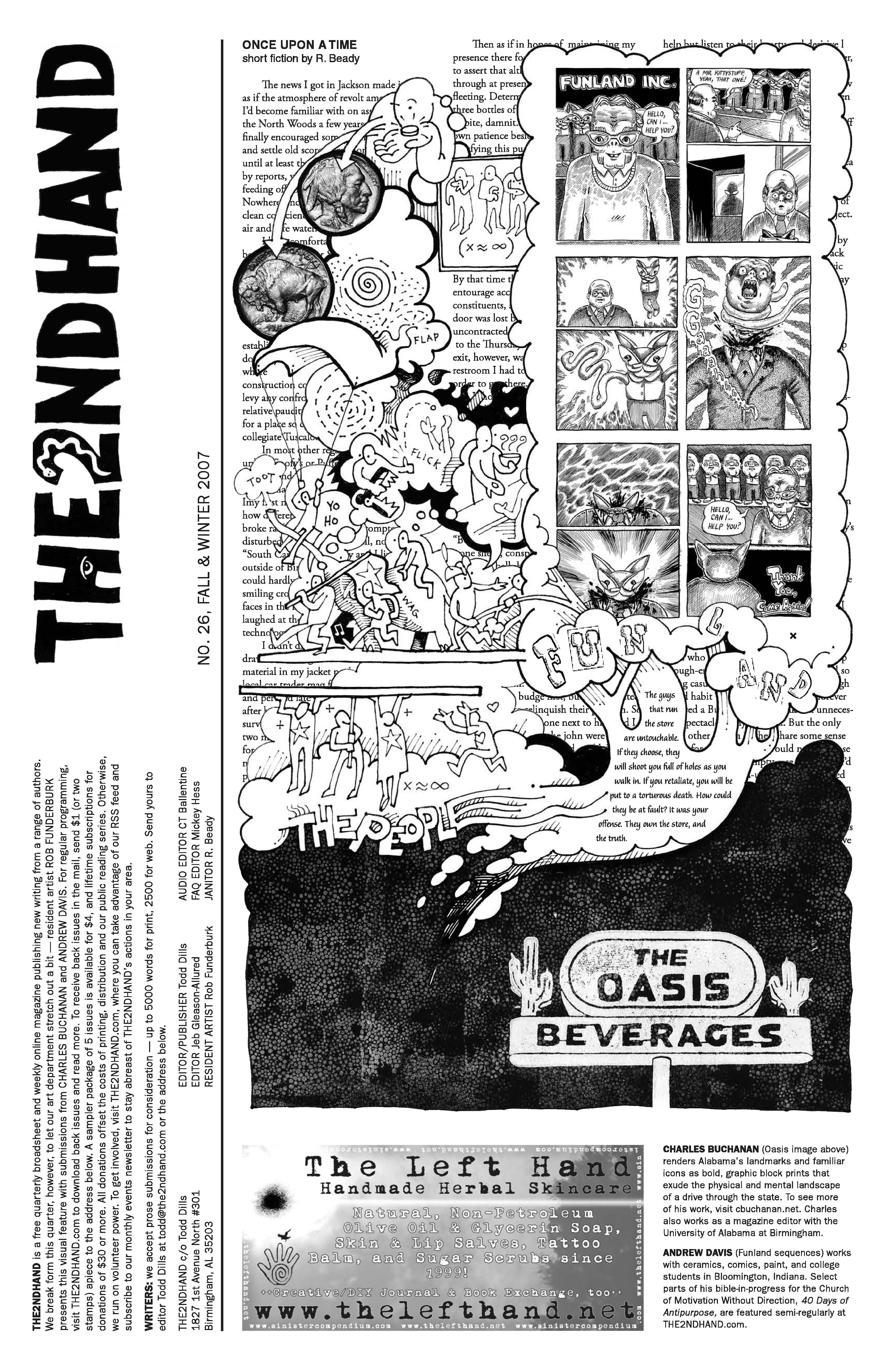 To order Installment 26 by mail, please send $2 to:

THE2NDHAND
4038 Clairmont Ave.
Birmingham, AL 35222
c/o Todd Dills

Or by donation using any major credit card via PayPal (allow a couple weeks for delivery):

A lifetime subscription for readers in the U.S. can be had for a donation of $30 or more. Checks can be made out to Todd Dills and mailed to:
THE2NDHAND
c/o Todd Dills
1827 1st Avenue N #301
Birmingham, AL 35203

USA

or send a payment through Paypal here:




112807