HOME | BROADSHEETS | ARCHIVE | ITINERARIES | MIXTAPE | EVENTS | FAQ | RSS | LINKS
Advertise | Newsletter | About/Subscribe | Books
Chicago writer Fred Sasaki's "Pressure Billiards" debuted to a Nashville crowd at THE2NDHAND-co-organized Brick Reading Series in September 2010. It's part of the author's "Letters of Interest" series, which might well be the "Lazlo letters" of the internet age -- marketing its target, manipulation through on-the-spot digital, textual interaction its method. Parts of the series have appeared or are forthcoming in the Iowa Review, Pax Americana, MAKE and others. "Pressure Billiards" will also appear in THE2NDHAND's 10th anniversary anthology -- reserve your copy at Kickstarter.com, search "THE2NDHAND," through Feb. 16.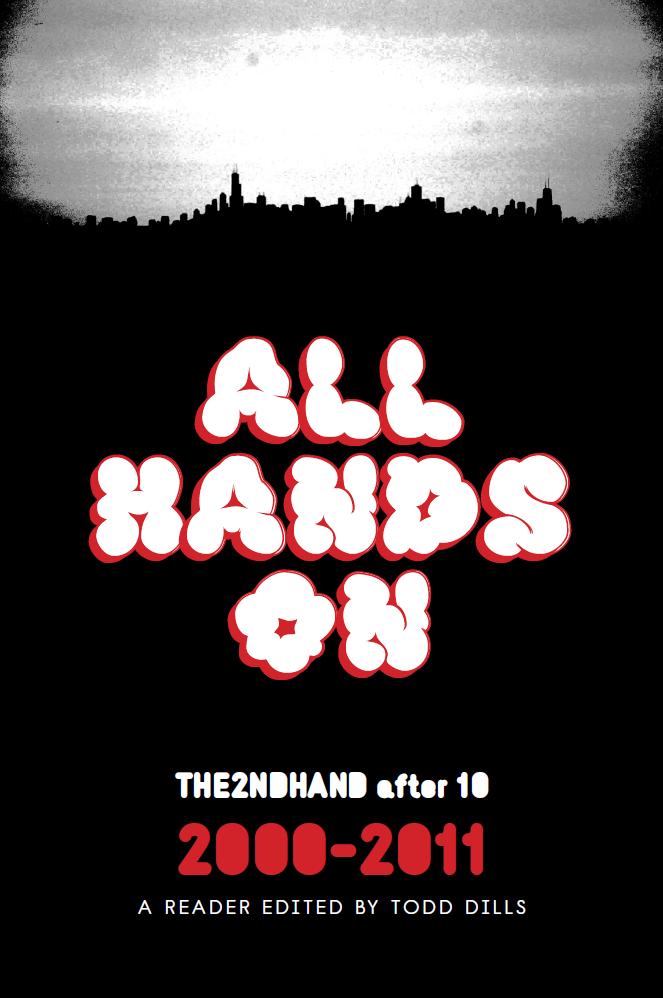 .
Available in pdf and easily printed via THE2NDHAND.com/printjump.html, our mini-broadsheets are designed for portability on mobile devices and for print via readers' desktops. Readers, please share with interested parties. Print pages 1 and 2 on the front and back sides, respectively, of 8.5x11-in. paper, read, distributing in mini-stacks or singly in your neighborhoods' reading-friendly establishments' bathrooms and other spaces.
For the issue pdf, click on the thumbnail of the front side below. Options for ordering the print broadsheet are below as well (orders typically include a couple back issues, though if there's one you're particularly interested in, please feel free to specify).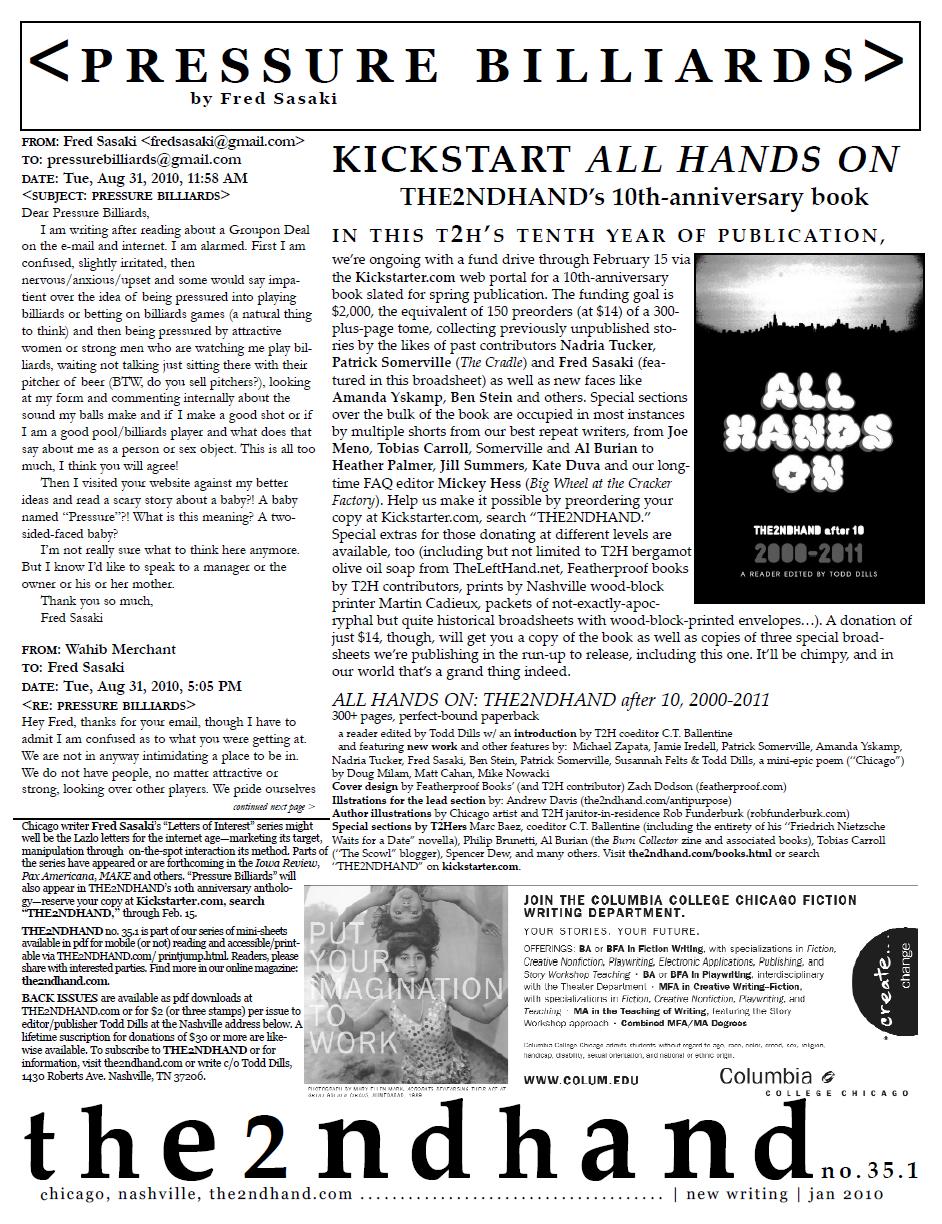 To order by mail, please send $1 to:
THE2NDHAND
1430 Roberts Ave.
Nashville, TN 37206
c/o Todd Dills
Or by donation using any major credit card via PayPal (allow a couple weeks for delivery):
A lifetime subscription for readers in the U.S. can be had for a donation of $30 or more, three years (or 12 issues) for $20. Checks can be made payable to Todd Dills/THE2NDHAND and mailed to:
THE2NDHAND
1430 Roberts Ave.
Nashville, TN 37206
c/o Todd Dills
or send a payment through Paypal here:
122910