POLITE WAITER
---
Andrew Davis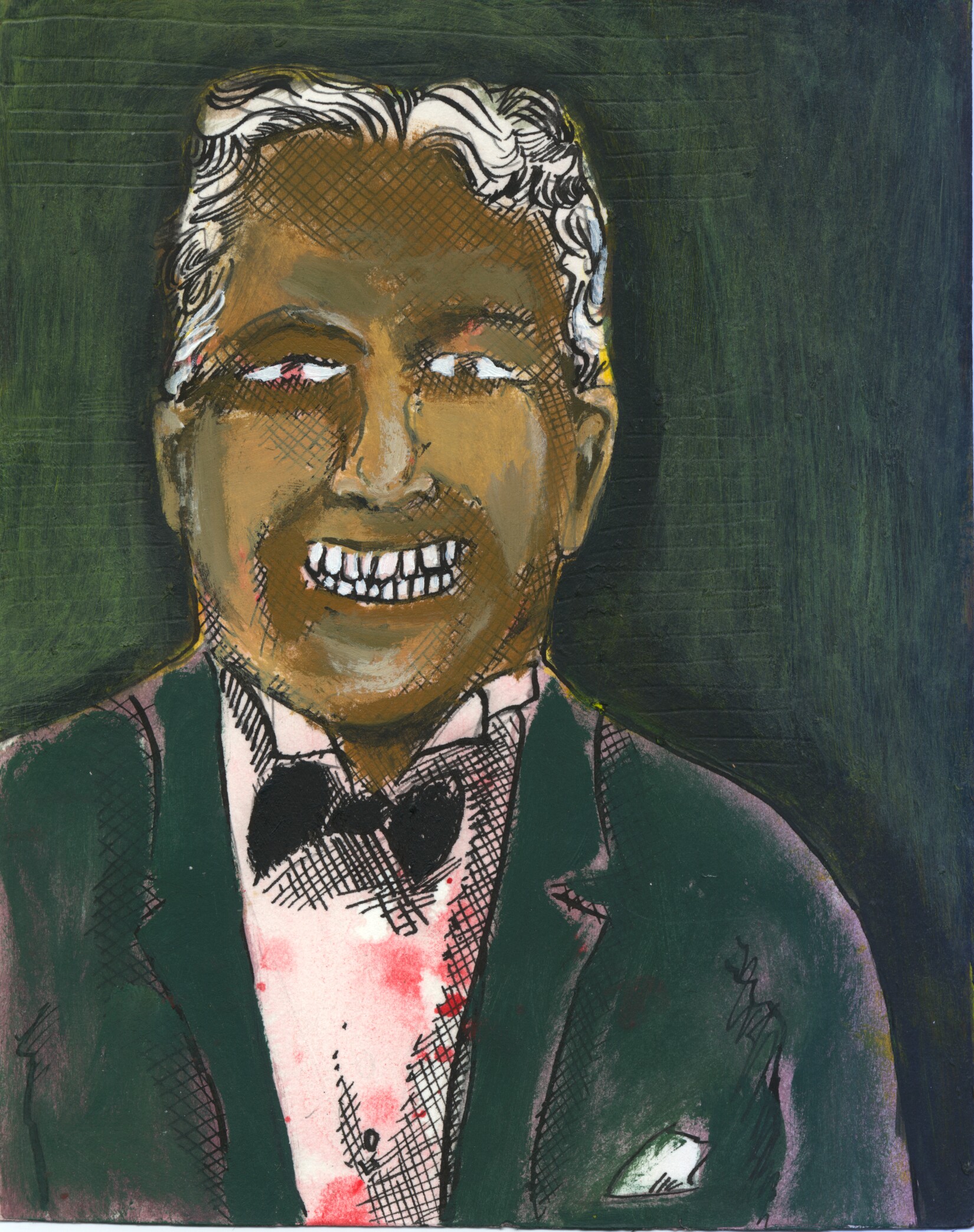 I regret to inform you the chefs have gone insane. The Blue Chef is hanging from the ceiling dripping into the soup. The Clown Chef has taken to butchering live animals in the kitchen. An incensed dentist burst into said kitchen and the French Chef strangled him with a ladle. Things are out of control. The dentist's last words were, "A pox on you and your restaurant. Gum disease for all who dine there."



PAST ANTIPURPOSE:
FRIEND OR FOOD
MONKEYSUIT
PROPHECIES FROM THE MAGIC NUT
HOMELEE THE HOMELESS DWARF
A MESSAGE FROM THE HEAVENLY PIG
BABY CULT
BABY JANE BOZO
SNAKEFLOWERS
HEAVENLY PIG
PILLAR OF PURPOSE
SPILT MILK SUNDAYS
STATEMENT OF ANTIPURPOSE
Andrew Davis is an ordained minister of the Church of Motivation Without Direction and a firm believer that if all else fails, at least he had very little, if not nothing, to do with it.
080405